Since you guys seemed to have enjoyed my last post about Chris Houlihan's room in A Link to the Past I decided to give you guys a good Easter Eggs that is found in World of Warcraft. It is pretty creepy but it is one of my favorite secrets I have ever learned of. Enjoy!
Laid inside Elwynn Forest there is the human starting area of Goldshire, this is also the Lion's Pride Inn which is renown as being a whorehouse in Role Playing Servers. Once you get over this fact there is a layer of creepiness that surpasses all the cyber sex that has been educed in those rooms, especially when you consider that 80% of the time one party involved probably thought the other was female. But I digress, anyway at the edge of Crystal Lake there is a house which is normally empty except at a certain time. All World of Warcraft servers reset at 7:00 AM server time and if you find your way to this room you will stumble across six children standing in an interesting formation.
Yes, that's a pentagram and they are all facing the wall. I'll let you catch your breath because it gets even weirder. The music changes when you enter this room while they are in there. Several different players have accounts of strange noises on top of the music. There are even players that claim to have heard the noises of C'Thun (AQ boss) saying "you will die" and banshees screaming. Well here's the kicker, if you take the time you can follow them from the capital of Stormwind (at 7 A.M.) until they reach their home on Crystal lake at around 7:45 AM. Oh and isn't this just precious! They never break their pentagram form!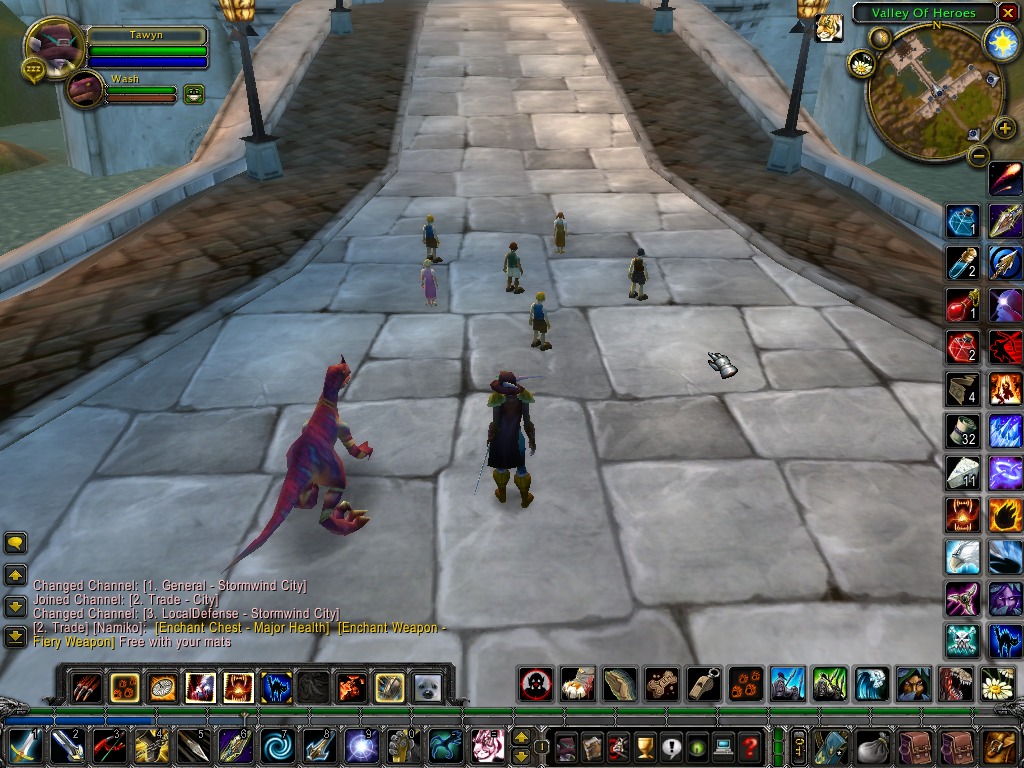 One of the additional things about the room they dwell in (only for a short time remember then they are gone) is the music that plays while they are there. Websites and players have searched for this music throughout the game and this room is the only example of any of this music being played throughout all of the world that the designers have created.
If you play the game, go check it out! It's not hard and every account hears different noises so maybe you will get something new. If not just enjoy the fact that you now know about one of the greatest Easter Eggs of our time, or at least the greatest in WoW. World of Warcraft holds oodles of Easter Eggs and it's hard to even scratch the surface of them.